Tinseltown Blues, #1: All That Glitters by Acer Adamson
The Blurb:
Everyone knows all that glitters is not gold and in Hollywood that couldn't be more true.
For screen star Harley Sheffield, the constant sparkle of champagne bubbles and flash of the media's cameras are made bearable by only one thing—his older brother, Trey. Unfortunately, in a world where a celebrity's life is held under continual, microscopic scrutiny, Trey is increasingly uncomfortable with their illicit affair and leaves for six months to search his soul for answers.
When the need to see Harley becomes overwhelming and Trey returns home, Harley gives him the night to decide what is more important: avoiding the cold glare of Tinseltown and the risk of being discovered, or once again knowing the warmth of his brother's love.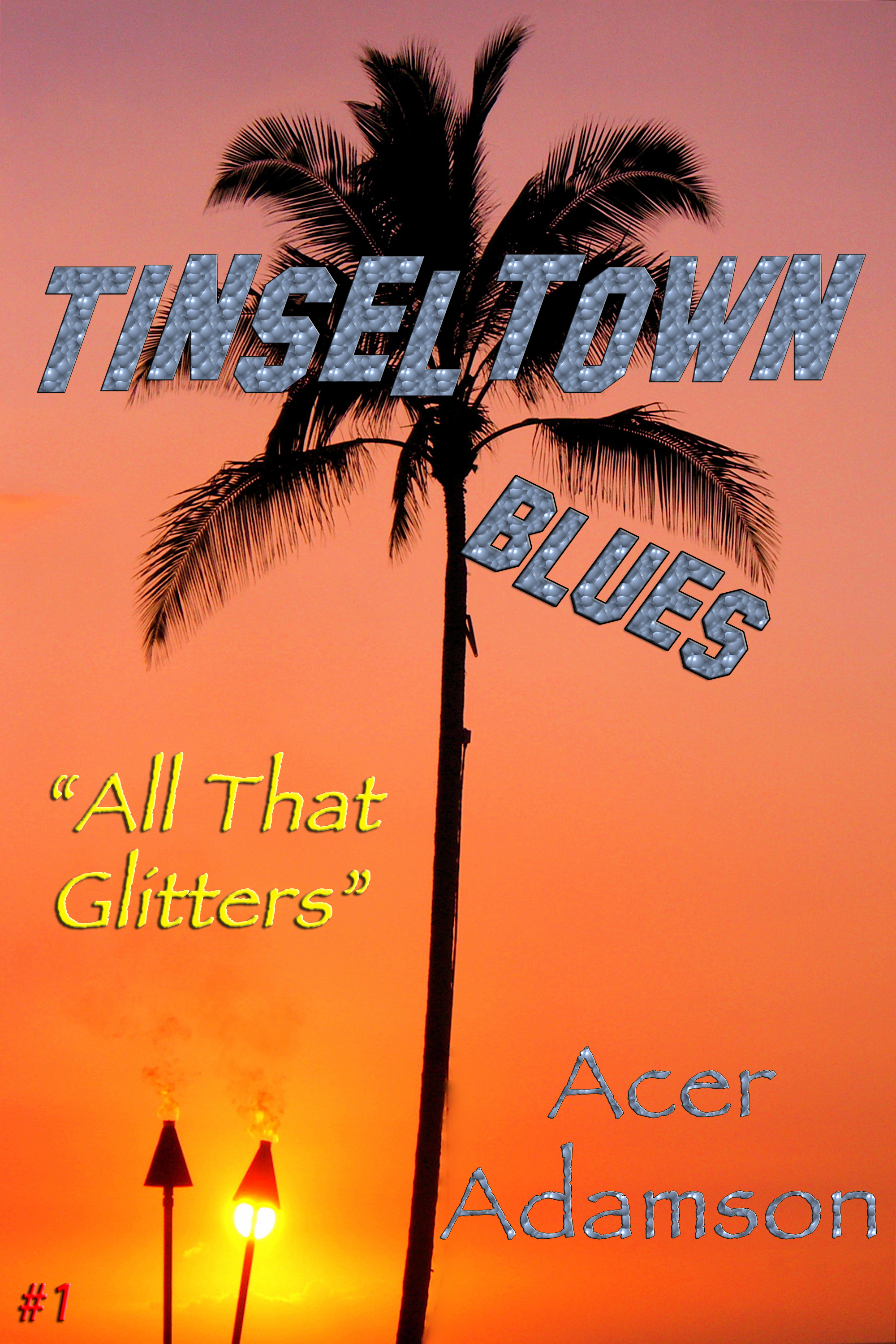 [At least there are no naked chests. And it says #1 on it for those like me that are series-challenged.]
Review:
I guess I should say up front this is an incest story. So for those with an issue, no need to read the review. For any pervs left that are always up for a good romp within the same DNA pool, you should seriously consider getting this short story. The brotherly incest is the main thrust of the story but yet there is a decent amount of angst and moral agonizing that happens with only a single abbreviated sex scene. So this is not actually extended incest porn (sadly). It's a well-written introduction to a cast of characters that are intelligent and grapple with their own sexuality and morality.
The premise as the blurb says is rather simple. Harley is struggling since Trey left and only wants one thing – his brother to return. Harley is an interesting character and has apparently gotten over his own sense of guilt and morality prior to where the story picks up. Indeed, Harley's morals are somewhat circumspect as there are several references to an affair between Harley and his married best friend, Jake. Unfortunately Harley, for all his vibrant interest, still needs more depth and characterization. The author leaves him, and all the cast for that matter, very much as an introduction and only gives hints so far. Somewhat of an annoying device sure but I'm interested enough to invest in the series so far.
Harley's blunt attitude and emotional chill are engaging as is Trey's attack of guilt. It was nice to see the concept of morality, guilt, and social awareness mixed into the story. Occasionally it's refreshing to see incestuous brothers grapple with the repercussions of their actions. Not always and the emotional angst could run long after a while so it'll be interesting to see if the author can continue to handle the matter deftly. So far though, Trey's actions are somewhat confusing and ill explained, leaving him as a figure of angst and turmoil against Harley's calm acceptance.
The additional character of Jake was surprising and much welcomed, though again, there are numerous unanswered questions regarding his involvement with Harley and acceptance of the brothers. Considering Harley is just turning 25, I'm very interested in how this timeline shapes up and how all the various dangling threads get woven together. So as you can see, this first story in a planned series is one that will parcel out one entire storyline over the course of numerous books. Readers should be aware you're likely to invest the time and few dollars for each book in the series to fill out the entire story. I'm not always a fan of this choice so the writing and characters have to be even more compelling and the introduction has enough threads of intrigue to peak initial interest.
As a first book of a series, I thought this short story was fascinating if unfinished. The characters certainly stood out and captured my attention, as did the writing. Several turns of phrase just struck me such as "emotionally bankrupt" and "thick, thirsty towel". There was a level of detail woven into the prose itself that conveyed the emotion of the scene very well. If readers are looking for several short stories regarding the theme of incest and potential moral guilt, check out this beginning to see if you like it.
Get it HERE!